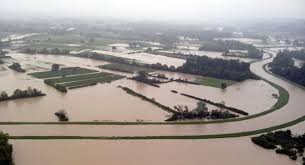 The Consulate General of the Republic of Serbia in New York wishes to thank everybody that showed willingness to offer help in relations to the natural disasters that have struck Serbia.
To accomandate the citizens of Serbia that need the most help and to repair the damages caused by the floods the authorities of the Republic of Serbia at this moment are in need of help in the form of aluminium boats with motors, helicopters, tents and blankets and with a suggestion that the help be in the form of money due to constant changes in needed goods and that the help is required ASAP.
While the Consulate General expresses deep gratitude to those who donated or intend to donate non-monetary contribution, it wishes point out that financial contribution is the most efficient type of assistance. Money needed for help can be paid into the following bank accounts opened by the Government of Serbia:
Account in Serbia Dinars RSD – Repairs to damages caused by the floods, no: 840-3546721-89;
International Monetary Account 01-504619-100193230-000000-0000 – Ministry of FInance – Tresury Department, Belgrade – international monetary account for repairs to damages caused by the floods, IBAN code: RS35908504619019323080. Instraction for payment is here.
For easier payments in the USA the Consulate General of the Republic of Serbia in Chicago has opened a single bank account for money intended for the cause.
Beneficiary: Consulate General of Serbia in Chicago
Bank: Fifth Third Bank
Account Number: 7238862994
Routing Number: 071923909
Swift Code: FTBCUS3C (international)
We kindly ask that all interested in donating money, to pay directly into the above mentioned account of the General Consulate of the Republic of Serbia in Chicago, or to bring in checks and money orders made out to Consulate General of Serbia Chicago with memo: poplave-pomoc, directly to Consulate General in New York, or mail them to the Consulate General in New York.
Consulate General is grateful to all who have contacted and offered to help. At the same time, the Consulate General invites all the interested parties which are able to help to make donations for the affected population and recovery from flood damage.